KROOZIN PRODUCTIONS HAS CUSTOM ROOTS WITH THE Fabian Continental.

KROOZIN WAS INSPIRED BY MY UNCLE AND BEST FRIEND ROBERT (UNCLE BOBBY) CARDUCCI ONE OF THE ORIGINALS OF THE 50'S WITH HIS 1948 CHEVY CUSTOM THE "FABIAN" Go to the Fabian Continental facebook and check it out. You will be amazed at the history we bring with us.

THAT IS WHY SO MUCH PASSION IS IN OUR EVENTS. Keep on Kroozin and live on Uncle bobby and the Fabian.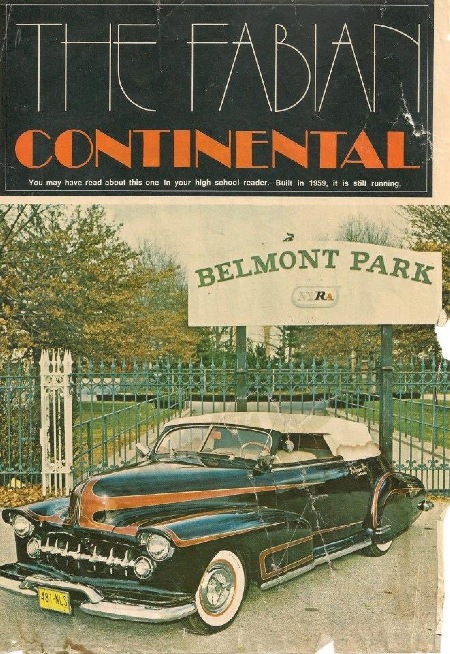 THE FABIAN CONTINENTAL